Touch the Sky
Lausanne, Switzerland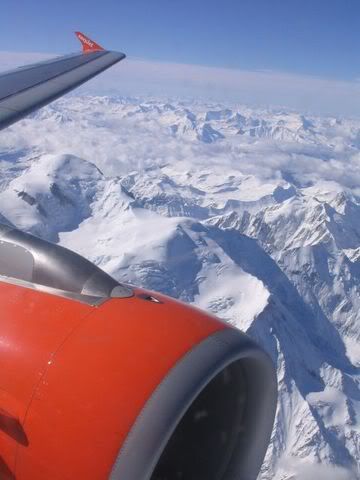 On the way to Geneva from Rome we flew over the Swiss Alps. From the plane they looked close enough to reach out and touch. The last few days we've been getting supplies for our next couple months of camping. A tent. Sleeping bags. Foam pads for under the sleeping bags.
And we've been washing clothes. While on the plane from Rome we were smelling quite ripe. It's nice to be clean again after a long long time of being not quite clean.
The European roadtrip is about to begin.